- Hello. I'm Alexia. This is a blog filled with a bunch of stuff I like, think is funny, or just some of my thoughts and/or rants. I love music, basketball, Mariachi, video games, Disney, travel, The Golden Girls, musicals, Nike shoes, food, politics, doggies, X-men and a bunch of other random stuff. Thanks for following!

GPOY

Also, because my best friend, Louie, is a great journalist and because I respect the hard work that goes into putting together a newspaper, magazine, etc...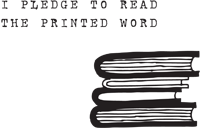 Are you an NT Rational? Wouldn't it be great to surround yourself with like-minded intellectuals - someone who is not another sheeple?

The challenge: we are the rarest temperament, and some of us (especially NTPs) have mastered the chameleon techniques and appear as other types.

Let me share…
The very mature cast of Supernatural x
NOW I KNOW WHY OUR GENERATION IS SO SARCASTIC AND CYNICAL
(Source: sesamestreet)
actual line from the show

is this show even real or
(Source: superpsych)
When a game has "And you." in the special thanks section of the credits.